Welcome to our Fall/Winter 2023 programming season! Please note that we are now transmitting 24 hours a day. Time slots in the schedule marked "TBA" will be usually be scheduled about a day or two in advance.
Programs listed in violet are aired once every four weeks.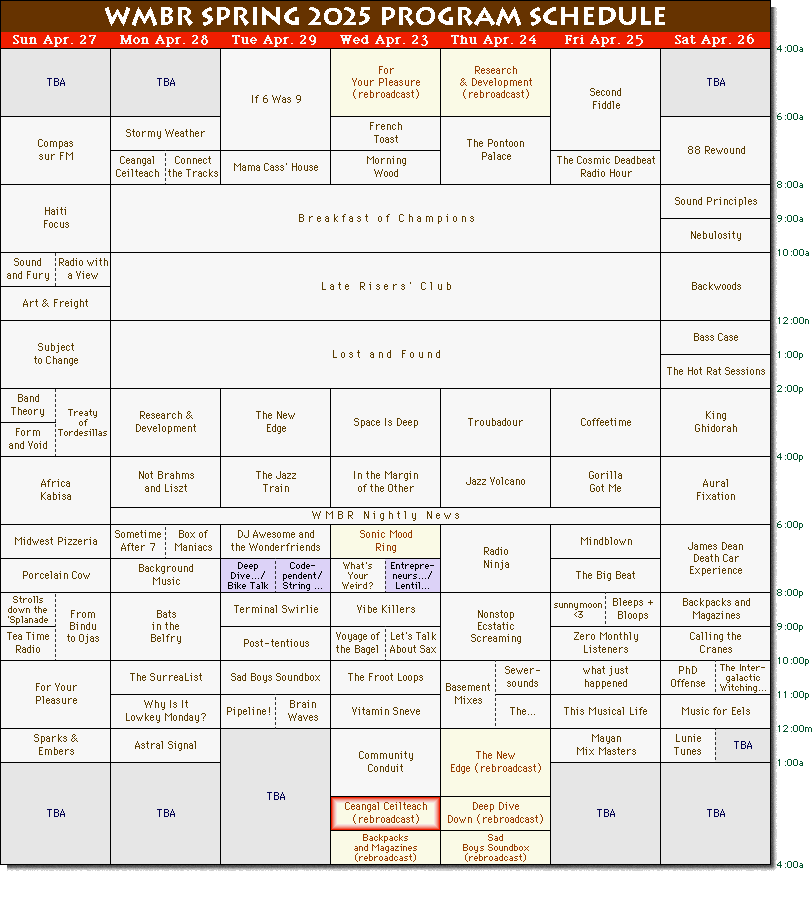 Click the show names above for more information about those programs, including email addresses for the DJ's if available.